Fertility awareness works by observing and recording your body's different natural signs each day of your monthly cycle to work out when you are most fertile.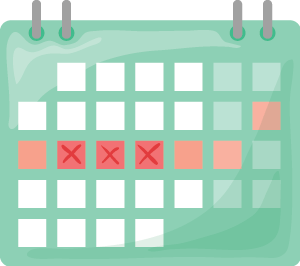 Key Facts about Fertility Awareness 
Fertility awareness methods, also known as natural family planning involves working out when a woman is in the most fertile phase of her monthly cycle, and avoiding unprotected sex during this time.
Pros & cons
Does not involve taking any hormones or other chemicals.
Can be used to plan pregnancy as well as avoid pregnancy.
You must be properly taught the indicators to make sure your contraception method is effective.
You need to avoid sex or use another type of contraception (like condoms) if you have sex during fertile times.
It does not protect you from STIs.
Page last updated: 23 January 2020. Reviewed for clinical accuracy.