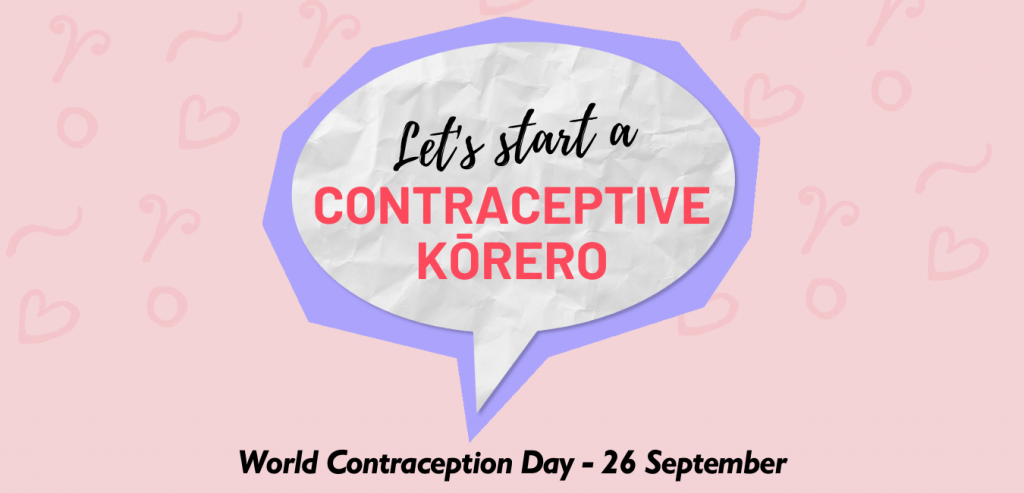 Let's Start a Contraceptive Kōrero for World Contraception Day
World Contraception Day is dedicated to enabling rangatahi to make informed choices about their sexual and reproductive health. It's about ensuring every pregnancy is a planned one – and it's happening this Saturday, 26 September 2020.
From herbs to honey, crocodile excrement and small stones, women (and men) have tried many a method through the millennia to take control of their family planning. Thankfully, today we do have contraception that we can rely on, and this year, for World Contraception Day, we're celebrating and promoting Fit & Forget contraception (also called LARCs – Long Acting Reversible Contraceptives). Protected&Proud is busy busting contraception myths around contraception while building awareness and breaking down access barriers to this highly effective, but little known, contraceptive choice.
Fit & Forget contraception includes implants and IUDs. They are the most effective form of contraception, recommended as a first option, an alternative to the emergency pill (Copper IUD only), and the method of choice for wāhine the world over, not just because they prevent unplanned pregnancies, but also because they're easy to use. So easy in fact, the Jadelle, Mirena, Jaydess and Copper are now available for FREE for eligible women/wāhine across the BOP from a range of experienced healthcare providers (*criteria applies – see FAQs).
Protected&Proud has the information and tools you need, and also the connections to local services, to support wāhine to safely navigate their unique body's response to their contraceptive and to find the method that works best for them. Yes, they also cover myth busting, e.g. you can wear tampons with an IUD and when fitted correctly, you and your partner won't feel the device during sex.
Contraception is really about security, choice and control over our bodies and over our choices to start our families, plan the age gaps between children and how many children we want to have – when we feel we're ready. But unfortunately, many people find "contraception kōrero", when it happens – if it happens – to be a one-way conversation that leaves them with few options, and in many cases, none that suit their lifestyles, preferences or even their body. "Contraceptive kōrero" is key to informed decision-making, and it doesn't just need to happen at the doctor's clinic, it can happen around the kitchen table, over coffee or after training.
So how about starting a "contraceptive kōrero" this World Contraception Day – with your partner, daughter, son, tamariki, moko, doctor, nurse, midwife or parent – and be sure to make Fit & Forget part of the conversation.